My Role:
Environmental Graphics
Wayfinding
Signage
At Pentagram, we designed a comprehensive program of signage, wayfinding and environmental graphics for Penn Station's west end concourse (the first phase of New York's Moynihan Station redevelopment). Bold, friendly and engaging, the system fills the station with helpful supergraphics to guide travelers.

The signage is integrated with the architecture to create an entire structure that works together to direct people where they need to go. We worked closely with architects Skidmore Owings and Merrill LLP (SOM) to develop the entire program.
Penn Station currently serves more than 650,000 passengers a day, and navigation through the hub's network of subterranean halls and tunnels can be challenging for commuters. The West End Concourse is a welcome contrast to the overcrowded conditions and confusing wayfinding at Penn.

Senator Chuck Schumer said, "Once complete, Moynihan Station is poised to be one of the greatest transportation and infrastructure legacies of our generation."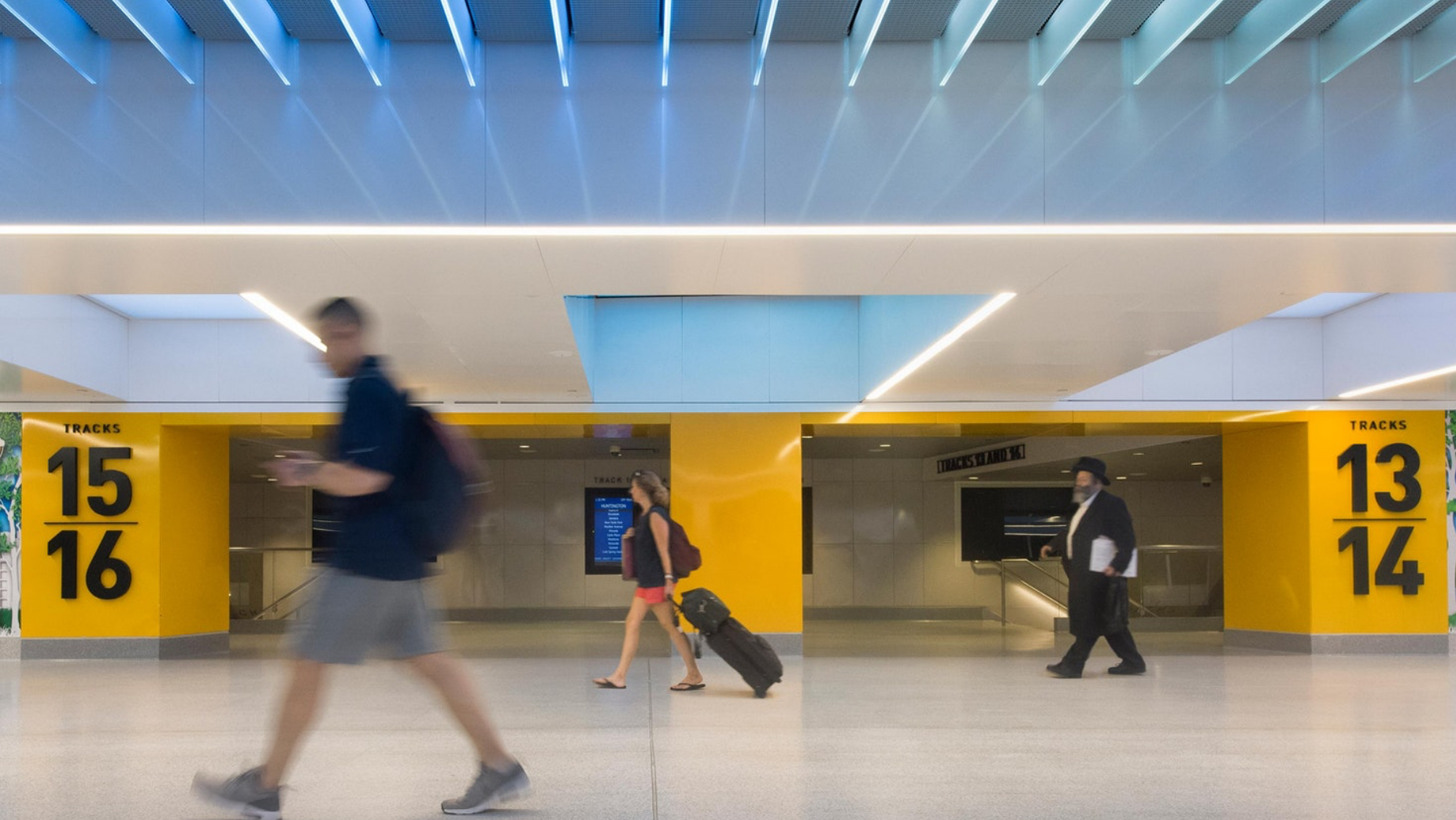 ---
© Dan Lemperle | daniellemperle@gmail.com